BESPOKE
(DINING)
EXPERIENCES
EVENT PRODUCTION WITH A LOCAL FOCUS
WILD GATHERING
THE "VINTAGE" WAY OF CONNECTING
PRIVATE EVENTS
SHARING A COMMON TABLE
TO BE WED
CURATED HUMAN EXPERIENCES
GETAWAY DINING
GLAMPING ADVENTURES
GRAZING PARTY
SOMETHING FOR EVERYONE
MEOW WOLF
A FEAST FOR THE SENSES
SOMOS UNIDOS
BRINGING PEOPLE TOGETHER
FESTIVAL FUN
EAT. PLAY. REPEAT.
SUPPER CLUB
FOOD. FRIENDS. FUN.
EVENT PLANNING
Our team is proficient at designing curated turn-key events of all sizes, from intimate 8-person dinner parties in private homes, to lively 500-person roving dinners inside Meow Wolf's House of Eternal Return.
EVENT PRODUCTION
From booking musicians and photographers to coordinating floral and event rentals, we know that every detail impacts the guest experience. We are proficient at managing all the small pieces that add up to the event whole.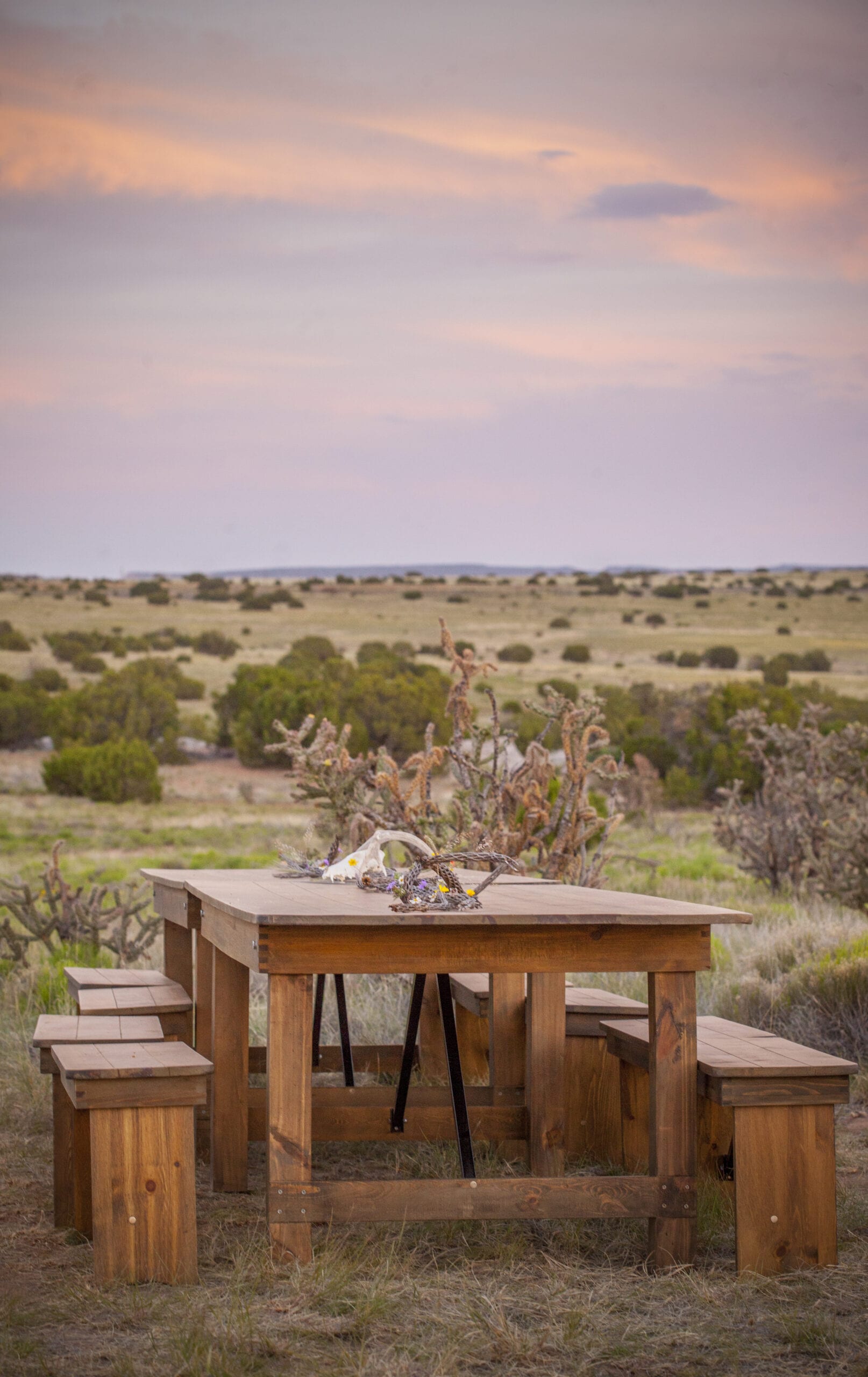 OUTDOOR VENUES
In our years of operating in New Mexico, we have worked to scout and secure access to a handful of beautiful outdoor event locations. If you want to experience the raw natural beauty of our state, look no further.
We have many satisfied repeat clients, including Meow Wolf, Descartes Labs, and New Mexico United to name a few. Next up? You.
FOLLOW US
@digandserve
No images found!
Try some other hashtag or username